Testimonials
December 14, 2019
The Marriage Proposal on our Tour that made us Swoon!
Not too long ago, we hosted a very, very romantic private tour. One of those events that just makes you go "aww shucks, how beautiful is that?" Museums plus love? We just can't get enough.
Here is the story:
After an awesome VIP evening tour at the Met, Scott took his then girlfriend Jen to the grand staircase in the Great Hall and PROPOSED!
She said YES!
We love love.
Here's an interview with Scott about the big moment:
What made you choose our tour for your proposal?
I really wanted to surprise Jen. We've been talking about getting married for a while, so I had to find something unassuming that would throw her off. Between the two of us, I'm the one dragging her to museums, so I had a hunch that if I could get her there she would be none the wiser.
Did you have a plan or did you wing it? You seemed super calm, cool, and collected.
It was definitely planned. I spoke with Museum Hack before hand and we came up with some ideas of when and where it could happen. Toward the end of the tour there was a secret bathroom meeting with our guide and the photographer to confirm all the details and then I put my game face on. I did feel strangely calm that night, I suppose that's a good thing.
Give us something to gush over, what do you remember most from "the moment?"
I'll always remember how perfect and effortless it all felt. The tour provided optimal pacing and vibe for the evening. The Great Hall gave an unparalleled venue. Once everything was in gear, it all felt very easy and smooth.
AWESOME engagement aside, how was your tour?
The tour was great! We both thought that the time flew by and we wished it could be longer. It was unquestionably our favorite museum tour and we can't wait to do it again.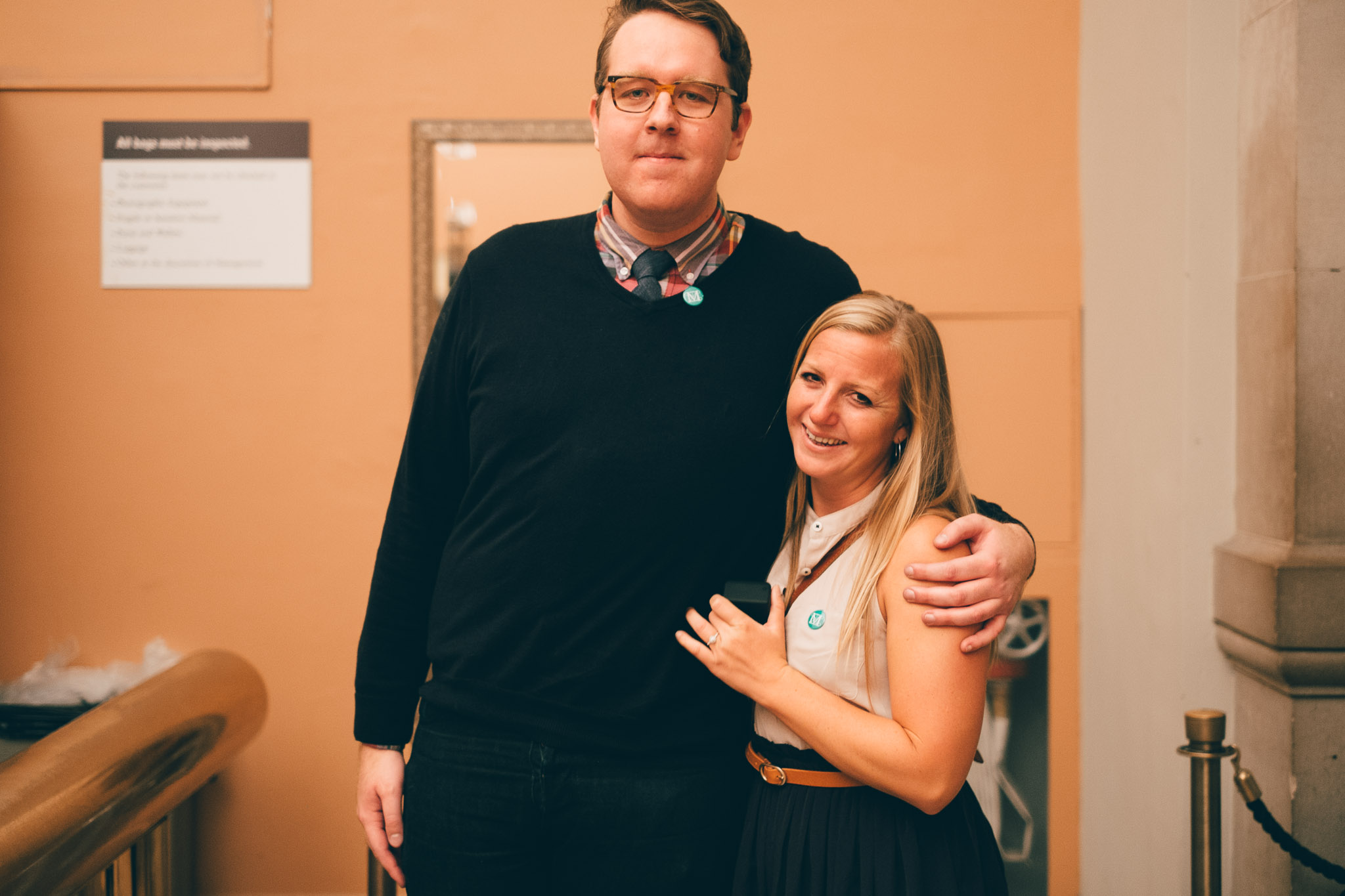 We have done a quick interview with our Customer Service Guru, Nadia.
Think your significant other would go gaga at the thought of this? If marriage is a bit in the distance, then going on a date at the Met is the next best thing. Want to jump with both feet in? Talk to us about a private tour, we will help make it wondrous.